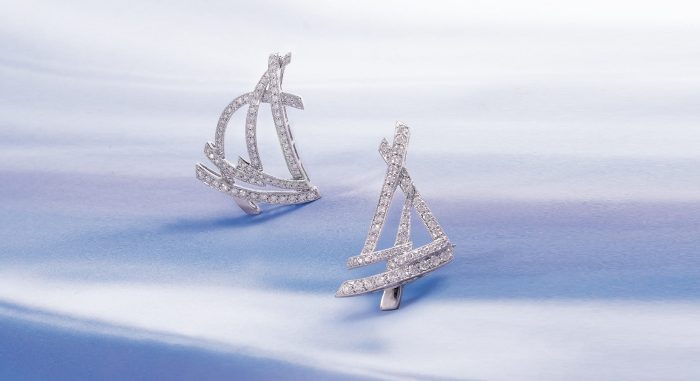 Founded in 1986, Eternity Manufacturing Limited (Eternity) has proudly grown from an export trading company to a fully vertically integrated manufactory utilizing the latest, as well as developing its own technologies in design, production and management.
Our core strength is in medium to high end diamond and gem-set jewellery in karat gold and platinum, covering markets worldwide.
Our expertise allows us to offer unrivalled flexibility in design and customization for the needs of our customers.  Together with prompt and reliable communication throughout the production process, as well as exquisite craftsmanship, we have become a trusty and dependable partner to many wholesalers and retailers globally. In consequence of which, Eternity commands a high level of credibility and respect in the industry, thus extending the legacy of our parent company, Foo Hang Jewellery Limited. 
Eternity Manufacturing Limited was founded by our late Chairman, Mr Ken Lo to expand Foo Hang Jewellery Group's business overseas. A veteran and a visionary in the jewellery industry, Mr. Lo saw an opportunity in manufacturing and export trade with the opening of the Chinese economy in the 1980's and was one of the first to move production to China when he established Eternity.
His legacy is continued today by his wife and their daughter.
Eternity remains actively involve and supports the Hong Kong Jewellery & Jade Manufacturers Association where Mr. Lo served both as Chairman and President; as well as the Diamond Federation of Hong Kong where he was Vice-Chairman.